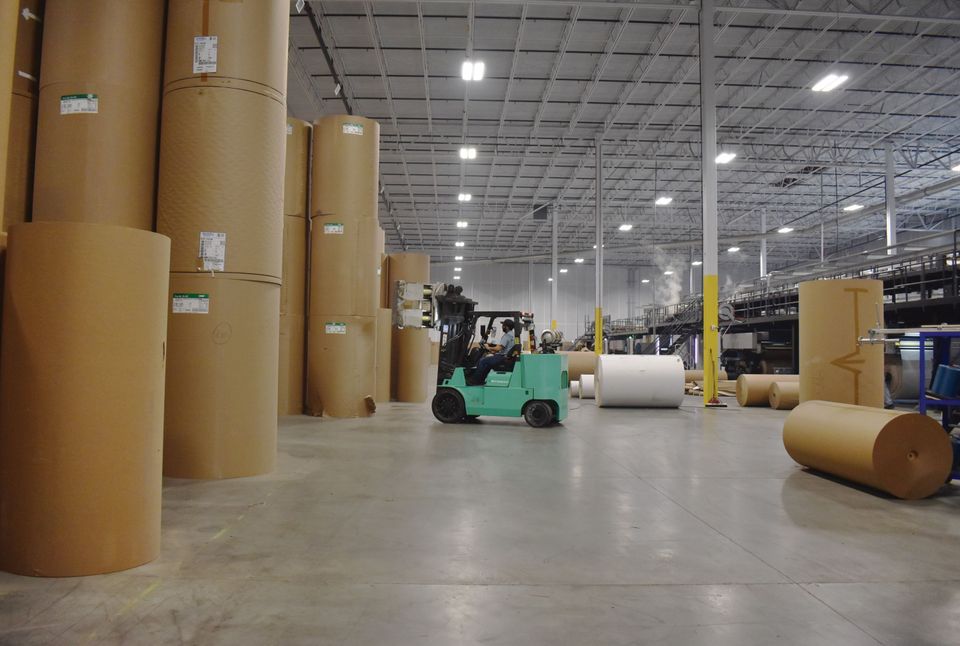 Grants and incentives helped bring company to Dover
By Laura Walter

When investors are deciding where to build an $80 million factory, they do their homework. Delmarva Corrugated Packaging opened in Dover as the result of another factory closing in New Jersey.
"A few years back, we were looking for a mid-Atlantic facility … and Dover became pretty competitive," said Andreas Akaras, the company's counsel for economic initiatives and special projects.

"We found a receptive environment, and we're happy about that … We're confident that this is a good business environment, location-wise," Akaras said. "I will say, from the governor's office, on down, these people were doing their job. It wasn't like they were trying to sell the farm … but they were letting you know 'we're receptive to business.' When you called, you got a call back, and when you got an idea, they were receptive."

Leaders at Kent Economic Partnership and Delaware Prosperity Partnership listened to what the company wanted from a site, and they immediately created a shortlist of possibilities, even inviting the company to reconsider regions they initially bypassed.

"This site checked all the boxes," President/COO Jeff Coleman said of the massive facility.

"It had to be able to support up to 500,000 square feet of manufacturing. Presently we have 457,000. However, we have sufficient acreage where we could build another 110,000 square feet. Second, the Opportunity Zone was attractive because of tax solutions … third, the access to rail. Many of our raw materials suppliers prefer to supply by rail." Kent County has leaned hard onto its railroad for shipping.
Meanwhile, Delmarva Corrugated is eligible for up to several million dollars in tax incentives and grants.

Throughout its consideration and decision-making processes, the company had been working closely with the City of Dover, the State of Delaware, the Kent Economic Partnership, the Delaware Prosperity Partnership, Delmarva Central Railroad and many other community partners.

The Federal Opportunity Zone is meant to spur development in particular areas, allowing investors to delay or reduce paying capital gains taxes on other investment income.

State Council for Development Finance offered up to $3.1 million in incentives to the project.

"We have to fulfill x amount of jobs plus spend x amount of money, and if we show the receipts, then we can get a percentage back and immediately use it as working capital and accelerate the hiring process," Akaras said. "It's not that it makes this project cheaper … it makes it more liquid on paper. The government accelerates our opportunity … and they still get the taxes back."

The company still paid plenty of impact fees, including helping fund the new traffic signal at their plant entrance. The company was also eligible for a $600,000 grant from the Delaware Transportation Infrastructure Investment Fund.

Both Dover and Kent County offered tax programs that allow the company to pay a fraction of its property tax bill each year, until it's paying the full 100 percent by Year 10 and onward.

Delmarva Corrugated hasn't taken advantage of it yet, but businesses with a certain energy efficiency can be eligible for financial support. Akaras described the insulated concrete walls that help control temperature; skylights that add natural brightness; and the recycled material that goes into the cardboard itself.

Regional assistance has gone "well beyond the economic initiatives. It's just coaching us, as the new kid on the block, they've been great. The City of Dover's been fantastic, in terms of the permitting process. We had to meet requirements, but the methodology they had for coaching us was really good," Coleman said. "I recognize that being the shiny new toy in town," perhaps DCP got a particularly high amount of attention, but the guidance has been invaluable.

There is one challenge that everyone faces: "Every other business is struggling to hire employees. I would suggest Delaware and Dover go on a campaign for people to move here." The home prices are affordable, with beaches and cities in either direction. "With the cost of living, [people] would be doing well. It's just getting the word out … with the salaries they would get in a manufacturing environment (like ours) and the cost of living … that's what I would emphasize for the State to work on."
Consulting firm climbs 'mountain' of success in Dover
Mountain Consulting, Inc. (MCI) originated in 2003 as a dream of Kim and Troy Adams to enrich their community. They cultivated their vision with determination and passion over the next decade: Troy worked a full-time job, in addition to developing MCI alongside Kim. The work started off small – cleaning offices, performing boundary surveys and minor subdivision projects – and has steadily grown into a legacy.

Business gained momentum in 2013 when MCI secured a federal contract with Dover Air Force Base. This gave Kim and Troy the ability to lean into their dream of giving back to their community and make MCI their sole focus.

MCI's clientele now varies from residential to commercial to developers in need of any service, from general contracting to professional and technical services. The core capabilities of MCI include heavy civil and interior renovation work, civil engineering consulting, civil site design, construction stakeouts and topographic surveys.

MCI is a certified 8(a), HUBZone, minority woman-owned small business that takes pride in hiring within the community and giving opportunities to people with less than perfect backgrounds. The owners understand the importance of promoting professional development and continually supports their team through workshops, education reimbursements, and on-the-job training.

As part of their commitment to Dover, MCI is working to invest in the city and the community. For their future, centrally located office space, they are working to rejuvenate downtown by renovating the former Simon's Bridal shop on Loockerman Street.

With so much growth and potential, the business is no longer just Kim and Troy. The Mountain team now consists of over 30 employees and is mounting to become even larger.

Through persistent diligence, MCI has obtained contracts with the Army Corps of Engineers, Joint Base Andrews, Joint Base McGuire-Dix-Lakehurst, Delaware State University and the Division of Fish and Wildlife, to name a few. Their certifications not only include Delaware, but they also hold certifications in Maryland, Virginia, Pennsylvania, and they have traveled as far as Tennessee.

Nowadays, the Adams' cleaning business has become a distant memory. MCI is still performing boundary surveys and minor subdivisions, but their horizons have significantly broadened. At Mountain Consulting, Inc. they aren't only building on their dreams by doing things "The Mountain Way," they are helping others build dreams of their own.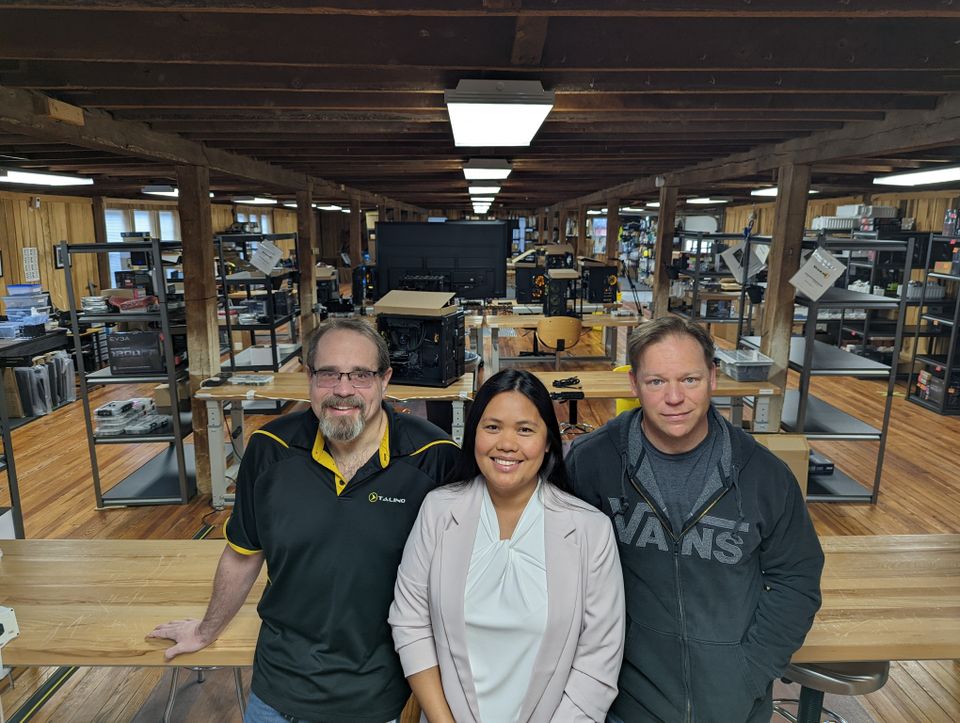 Magnolia-based company working to protect the world
By Logan B. Anderson and Laura Walter

Many people and companies say they want to change the world, and one tech company is doing it from a historic rural building in Magnolia, Del.

Sumuri provides digital forensic services, based in a small Kent County town, with a worldwide customer base of law enforcement, military entities and corporations. The company creates hardware and software with two main focuses: criminal investigations involving digital devices and also preventing sexual exploitation of children.

"Software, hardware, training and services — all of those center around digital forensics," said co-founder Steve Whalen, who recently retired from the company. "Computer forensics is just preparing evidence for in a court of law, similar to ballistics and fingerprints … we do it for digital evidence, the stuff stored on electronic media."

Most modern communications occurs though a device. Think about all the digital technology used in a home or business, Whalen said. "How many phones are in that house? How many tablets? Computers, iPads, PlayStation, external hard drives — all of those are things that would be seized and taken for evidence." That even includes vehicles. "If there was a crash — were you texting, were you speeding, was your turn signal on?" Digital forensics can answer those questions.

Sumuri recently helped with a Maryland investigation that included 19 devices. "My first investigation was a 12-gigabyte investigation. Now you can have 12 terabytes. So the amount of data that you have to process has increased exponentially. And it's not always in the computer anymore — it's in the Cloud. It crosses state lines, internationally [which requires much cooperation between agencies]." It requires a lot of computing power.

The Delaware-based company was founded about 12 years ago by Whalen and his wife, Ailyn Whalen. He is a retired Delaware State trooper who spent most of his career fighting computer and web-based crimes. She is a native of the Philippines and a digital forensic specialist who now serves as company president. The name Sumuri means 'to investigate or analyze' in Tagalog, a common language in the Philippines.

"I was the first with DSP to be assigned full-time to do computer crimes. We [later] got our own unit — a high-tech crime unit — in 2001," Whalen said. His knowledge of digital forensics has taken him around the world. "Coming from law enforcement, what I wanted to do was actually continue to help people —like what I did with the State of Delaware, but on a larger scale."

The company's first major project was to develop Paladin software to help agencies fight crime. Knowing that they created a useful tool that could help people and bring criminals to justice, they decided to give the program away for free.

"If you had a computer and you had our software, you had everything that you needed. And so, we gave that out to the world for free," and still provide tech support, Whalen said. Paladin has been downloaded on almost every continent and is also used by universities and schools to teach forensics.

Since investigators need powerful computers for such deep digital analysis, Sumuri started building hardware, too. Banks, airlines and other corporations also take advantage of Sumuri training and hardware, like custom workstations or full-room servers. The company builds and sells its systems to agencies and groups around the globe.

Giving is a part of Sumuri's corporate culture. "What we do is an extension of what I did for law enforcement," said Whalen.

That's why he, separately from the business, created a first-of-its-kind software to help identify abusers and hopefully prevent child abuse. Available to the general public, the computer program works like a virus search to scan devices for child sexual abuse material.
"I found through my investigations that every time we uncovered a child that was being abused sexually, it goes hand-in-hand with child sexual abuse material," Whalen said. He built the software for anyone who may suspect that something may be wrong in their home. While investigating cases of sexual abuse of a child, many times he heard from the abuser's partner that they suspected something was wrong but didn't have a way to prove it.

"I just gave you a way of knowing," Whalen said. The software provides a report for the user to share with law enforcement, or at least help lead a child away from an abusive situation.

The Whalens are always bouncing around new ideas and are marketing the tech skills they perfected. For instance, they quickly learned that any new business needs a website, graphic design, social media, marketing assistance and even customer service technicians. Since starting their main company, they had developed a network of specialists, which they organized under a new venture called My Instant Team. They now offer their network and expertise to help other small and medium businesses get digital exposure.

Meanwhile, Whalen had a separate venture to make gaming computers, currently dormant due to an industry shortage of high-end graphics cards.

For such a tech savvy company, Sumuri is currently headquartered in an unlikely spot: Magnolia's historic and storied agriculture depot.

"We're an international company hiding out here in Kent County," quipped CEO Jason Roslewicz. The Magnolia headquarters has three main buildings with 25 employees. The company has a West Coast office for its training services division, plus another dozen employees based in the Philippines.

Sumuri started in the Whalens' garage, but as it was expanding, they met Frances Zornes, who was about to sell her Magnolia Family Furniture business and land. The old building seemed perfect for Sumuri's new home. Despite contractors advising them to demolish the old structures and resell the reclaimed wood, they declined and decided to preserve the building's history.

Long before it was a furniture store, it was the hub of business for Magnolia and Delaware's once-thriving peach industry. Farmers would haul their fruit to the main building, and the peaches would be processed and then loaded into horse-drawn carts for market.

So, a place that once processed peaches and then showcased furniture is now the hub of Sumuri's worldwide venture.
The juxtaposition of old wood beams and high-tech monitors and tools suits Sumuri. Some of their devices will see, stop and prevent some roughest crimes in the world, but the work started in a place of love and preservation.

The company is focused now on making more connections and building relationships to help more people. In a small state, networking is only a telephone call away. Roslewicz said he and other Delaware's economic development delegates will soon travel to the Middle East to connect with business leaders there and build more opportunities for the First State. Sumuri is also in talks with the United Nations to help fight against human trafficking.

"We want to affect the whole world. How do you do it? Well, one computer at a time … Use what resources are around, don't be afraid to innovate, and always be moving forward," Roslewicz recommended to other Kent businesses. "We always look at what's around us. We look at what can this person do, what would they like to do, and … give them an opportunity that they'd never be able to do."

They also teach advanced tech skills to local students. Most people would seek an internship of this caliber in Washington. But Sumuri supports local education by hiring from Kent County's tech schools. One of Sumuri's senior software managers started as an intern and now runs a division before age 30.

"It's a good location. You're not far from anything. You're close to Washington, D.C., Baltimore, Philadelphia, New York," Whalen said. "We're in the mid-Atlantic region, near a lot of [government agencies], plus Delaware being a haven for Fortune 500 companies, we do a lot of business with them." Tech meccas can be pricy, but "we have a tax advantage of being here. We can keep our costs lower for our customers, as well."

On a personal note, "I love the location of Kent County, and Delaware's always going to be my home," said Whalen, who was raised in the New Castle region, summered at the beaches and now has settled near Dover, for the perfect middle ground.

"We feel a lot of love for Central Delaware," which has provided Sumuri many opportunities, Roslewicz said. "It's heartening for all of us to do those things. It's not just about fighting crime and making money — it's about making the world a better place any way we can."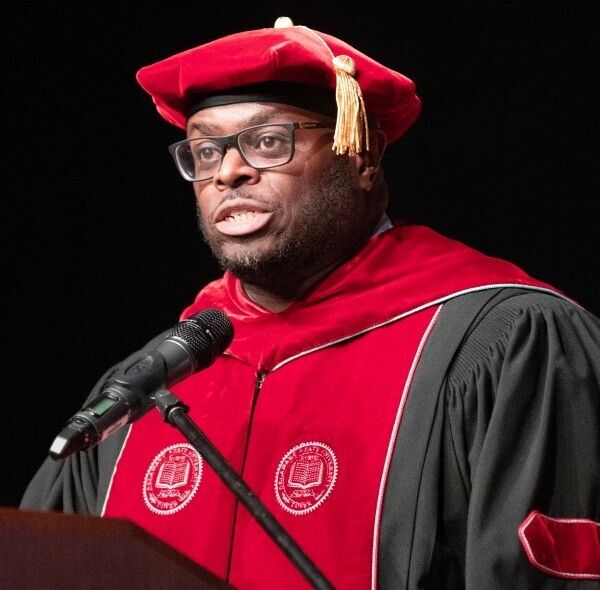 'Excellence in Education' celebrates Kent schools and workforce development
Excellence in Education is a county-wide partnership between the Kent County Levy Court, Kent Economic Partnership, Greater Kent Committee, Delaware State News and the community. The goal is to raise positive awareness about the assets of Kent County education.

The grant was launched to support the initiatives of Excellence in Education; the 2021 focus for grant funding was education programs that focus on workforce development. Schools and other nonprofit organizations are eligible for grant funding that will help to foster workforce development initiatives in Kent County. The initiative may change focus in future grant cycles.

How can I apply for an Excellence in Education Grant?
Public institutions and/or qualified 501(c)(3) nonprofit organizations can find the criteria, themes and application forms at cendelfoundation.org

How often is the grant awarded?
This is an annual grant, with winners announced each November. Because of the generous support of the sponsors in the previous two years, two interim grants were also awarded in spring of 2021. Applications are judged by a panel of community leaders.

How can my organization donate toward the grant or partner with the overall program?
The Excellence in Education Fund is managed by the CenDel Foundation and administered by the Excellence in Education Advisory Board. Contact (302) 724-7538 or cendelfoundation.org. Sponsorships and partnerships opportunities are also available by contacting Tonda Parks at email tparks@iniusa.org or (302) 270-8663.